ANTHONY ALBANESE MP
LEADER OF THE AUSTRALIAN LABOR PARTY
MEMBER FOR GRAYNDLER
CATHERINE KING MP
SHADOW MINISTER FOR INFRASTRUCTURE,
TRANSPORT AND REGIONAL DEVELOPMENT
MEMBER FOR BALLARAT
KRISTY MCBAIN
LABOR CANDIDATE FOR
EDEN-MONARO
COALITION CUT BARTON HIGHWAY INVESTMENT
The Abbott Turnbull Morrison Government has slashed average annual investment in the Barton Highway by more than 65 per cent in the last seven years.
Under the former Federal Labor Government, it averaged $5.4 million per year. Now, it stands at a meagre $1.7 million.
While funding for the Barton Highway keeps dropping under the Liberals and Nationals, traffic between Yass and Canberra, keeps going up.
Local residents should use the upcoming Eden-Monaro by-election to send Mr Morrison a clear message that his neglect of the electorate's road infrastructure needs is not good enough.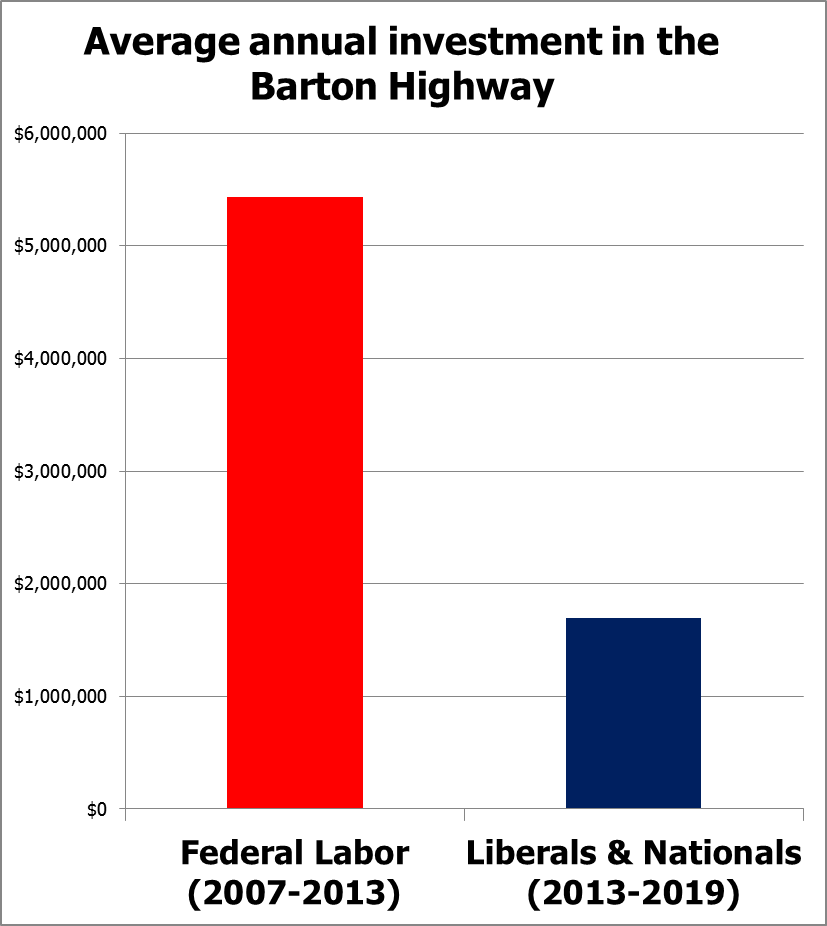 The Barton Highway is used by 12,500 vehicles a day, including about 1000 trucks.
Mr Morrison should be working with the New South Wales Government to expedite the full duplication of the road.
This would not only improve road safety for motorists, but also boost economic productivity by expediting the movement of freight around the region.
Instead, the Liberals and Nationals are leaving the people of Yass behind.
Indeed, the Coalition has cut road investment in regional Australia and tried to conceal its cuts with promises of investment not due until years into the future.
WEDNESDAY, 13 MAY 2020