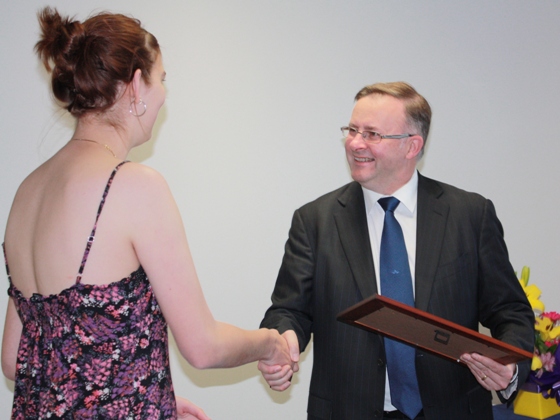 Today I was pleased to officially open the NOVA Employment office in Canterbury.
NOVA is a Disability Employment Service, funded by the Australian Government's Department of Education, Employment & Workplace Relations (DEEWR).
It's a supported employment program that offers specialist job seeking assistance and post placement support. They find jobs for people in the general community, at award wages.
Nova's Canterbury office opened as a result of the Government's uncapping of the number of people that can access Disability Employment Services in March 2010.
That's an investment of $3 billion over the next four years so people with disability know they can get help.
The Gillard Labor Government is already doubling Commonwealth funding to the States and Territories which deliver disability support services.
We're delivering record pension increases to people on the Disability Support Pension and Carer Payments.
The Gillard Labor Government believes all Australians deserve support if they acquire or are born with disability.
We believe that no one should be left behind – that accident or disability shouldn't take away the chance for a decent life.
That's why Labor supports the vision of a national disability insurance scheme.
Work has commenced with the States and Territories to lay the foundations for such a scheme.