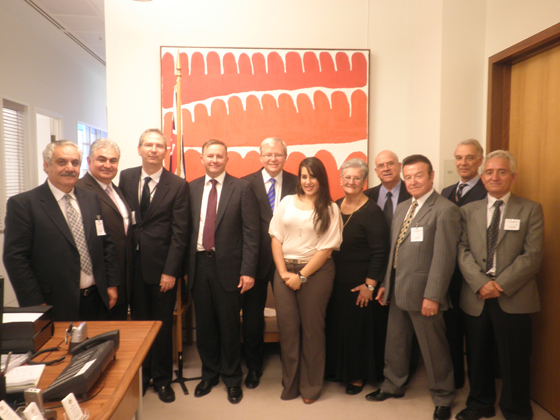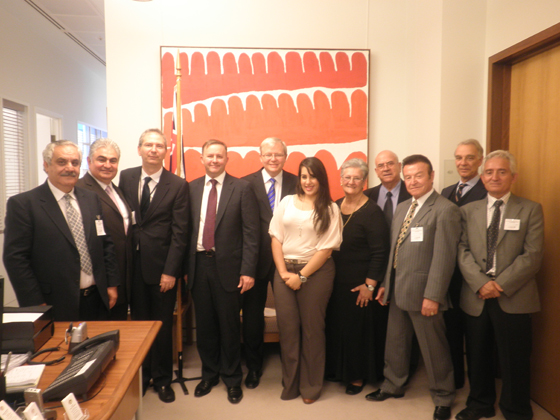 Representatives of the Sydney Cyprus Community today presented Member for Grayndler Anthony Albanese and Minister for Foreign Affairs Kevin Rudd with a cheque for $90,000 to go to the Queensland Premiers Disaster Relief Appeal.
Mr Albanese said it was a very generous contribution to the people of Queensland from the community.
"The Cyprus Community has a history of generosity," said Mr Albanese.
"They came through for the people of Victoria after the terrible bushfires in 2009 and they have displayed that generous spirit again today with this donation for the people of Queensland."
Mr Albanese paid tribute to Michael Christodoulou, President of the Cyprus Community of Sydney, for the effort he committed to the fundraising campaign.
"Michael is a tireless worker for charity, both in the Cyprus community and in the wider community and we are very lucky to have a person with his commitment and sense of social justice in the Inner West of Sydney."