Delivering a working government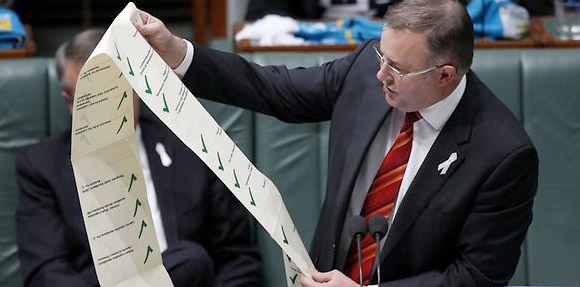 Progressive reform is difficult. It requires not just talking about change but delivering a majority of parliamentarians to vote for it.
Many commentators predicted that the because of its minority status that the Gillard Labor Government would have trouble getting legislation through the Parliament. Since the 2010 election the Government has proven that, despite Tony Abbott's determination to say no and wreck everything, quite the opposite is true.
As Government Leader of the House of Representatives Anthony is responsible for the legislative program and the functioning of the Parliament.   As of December 2011 the Government had passed 254 Bills through the parliament compared to just 108 Bills in the first year of the Howard Government.
The historic Clean Energy Bills that were recently passed through the House of Representatives are an example of the sort of progressive reform Anthony has helped deliver as Leader of the House.
Other major reforms that have been passed include the structural separation of Telstra, the National Broadband Network, national health reform, cyclone and flood reconstruction, plain packaging for tobacco and improvements to higher education. And of course, our Budget measures.
So, despite the noise from the Opposition, the Parliament is functioning well.