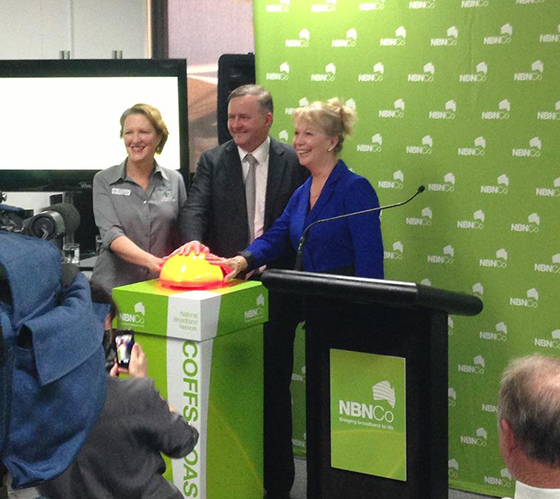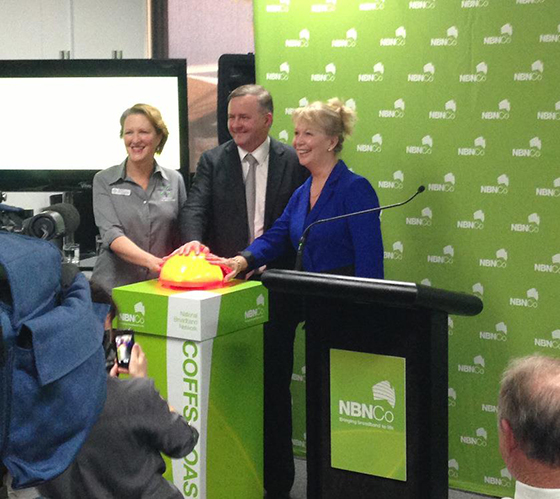 More areas in and around Coffs Harbour, New South Wales, are getting access to the National Broadband Network's reliable, high-speed broadband thanks to the Rudd Labor Government.
Over 14,000 homes and businesses have today been officially switched on to the NBN across the Coffs Coast, including in Sawtell, Toormina, and more areas in Coffs Harbour.
There are now around 16,900 homes and business on the Coffs Coast that can now connect to the NBN, with even more coming online over the next few months.
I urge everyone who can to sign up to the NBN and experience what it has to offer.
The people of Coffs Harbour are already embracing the NBN. In areas that switched on only six months ago, local households are signing up at world leading rates.
The NBN opens up huge opportunities for the Coffs Coast in education, business, and health care.
To highlight what the NBN makes possible, I launched the My Health Clinic at Home program.
The Rudd Labor Government is providing $2.5 million to Feros Care to help older Australians living in Coffs Harbour have their health conditions monitored from home by connecting them, via the NBN, with nurses based in Coolangatta, Queensland.
Feros Care estimates using telehealth will save their nurses approximately 8000 kilometers and 160 hours of travel time annually, allowing them to treat almost double the number of patients over the course of the year.
Programs like this highlight how important Labor's NBN is to productivity gains in health care and right across the economy.
Labor is building the NBN for all Australians. No matter where you live – in the cities or in regional Australia – you will have access to the NBN.
The NBN is world-class infrastructure that will serve Australia's broadband needs now and into the future.
For more information about the NBN rollout visit: www.nbnco.com.au/rollout
KEY FACTS 
NBN in Coffs Harbour and Sawtell
The NBN has today been switched on to another 8,900 homes and businesses in Coffs Harbour, bringing the total number of premises able to connect to the NBN to more than 11,500. This includes Coffs Harbour and North Boambee Valley.
NBN fibre services are also available to around 5,400 homes and businesses in Sawtell. This includes Boambee, Boambee East, Bonville and Toormina.
NBN fibre construction is set to be completed in the coming months for other areas within Coffs Harbour, including Korora and Sapphire Beach.
NBN fibre construction is set to be completed in the coming months for other areas within Sawtell, including Boambee East and Boambee.
NBN in the NSW
NBN fibre construction has commenced or is complete for more than 240,000 premises.
NBN fibre construction is expected to commence or be completed for 1,416,800 premises by mid-2016.