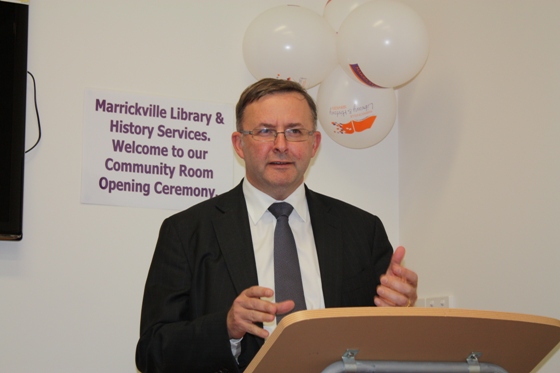 Today I officially opened the new community room at Marrickville Library, funded under the Gillard Labor Government's Regional and Local Community Infrastructure Program (RLCIP).
The Australian Government provided $40,000 for this project and has delivered over $3.1 million worth of community building projects to Marrickville Council through the RLCIP.
The Library now has a new area that will be available free of charge for community groups and includes new facilities including a digital projector and electronic whiteboard for video conferencing.
Marrickville library is popular with residents with around 500 people using the library each day and more than half a million items borrowed each year.
The RLCIP was part of the Government's stimulus package and supported local jobs by building infrastructure in local communities.