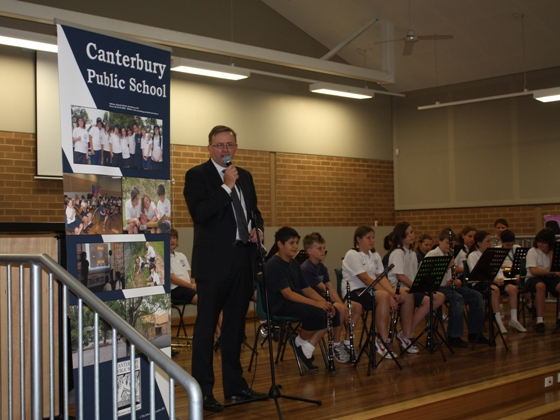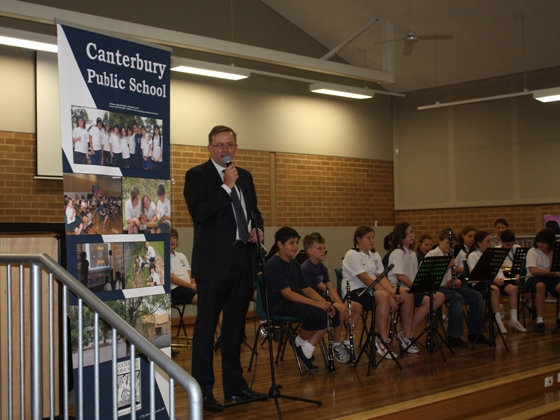 Today I was pleased to open the new multipurpose hall at Canterbury Public School built as part of the Australian Government's Building the Education Revolution (BER).
Canterbury Public School received almost $2 million under the National School Pride (NSP) program and Primary Schools for the 21st Century (P21) element of the BER.
As well as the new hall, the school built a covered outdoor learning area (COLA) and undertook a number of general refurbishments.
This investment will not only benefit the children at the school today but the generations of children who will follow.
The BER is a key element of the Australian Government's $42 billion Nation Building – Economic Stimulus Plan to support jobs, stimulate local economies and invest in important infrastructure for the long term.
It's great to be here today to celebrate the opening and to see the impact this project has had on Canterbury Public School and the local community, including the employment of 50 local workers.
The $1.2 billion National School Pride program is providing funding to more than 9400 eligible schools in every state and territory for minor infrastructure and refurbishment.
The $14 billion Primary Schools for the 21st Century element is providing funding to over 7900 eligible primary schools in every state and territory for major new infrastructure.
Further information about this project and all schools funded under the BER is available at www.buildingtheeducationrevolution.gov.au or at: www.economicstimulusplan.gov.au.