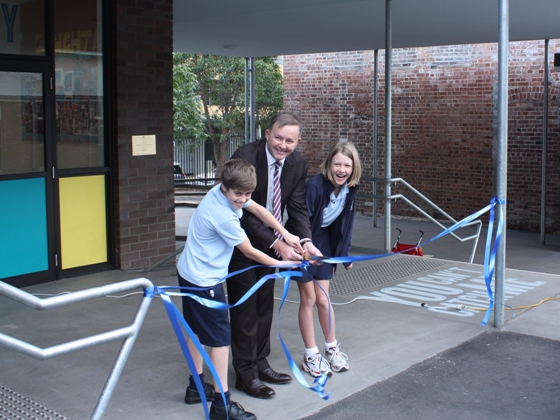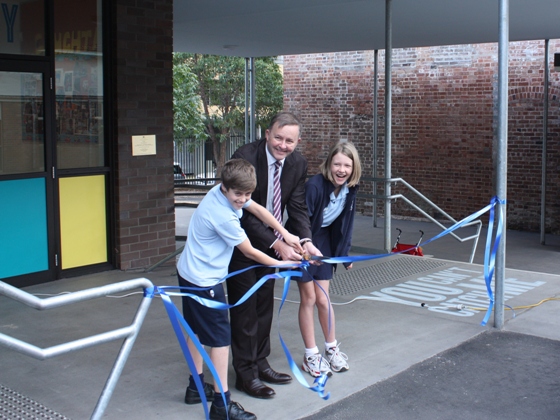 Two new classrooms and a new library at Stanmore Public School will bring benefits to students for years to come, Member for Grayndler Anthony Albanese said today.
Speaking at the opening of the new facilities, Mr Albanese said the Gillard Labor Government's historic Building the Education Revolution (BER) investment was delivering modern facilities to school students around Australia.
"The BER is the single biggest investment in Australian schools in our history and is delivering modern facilities to more than 9500 schools in metro and regional communities across the country," he said.
"Stanmore Public School opened in 1884 and has a rich and proud past. The new library and two classrooms at Stanmore Public School are making a real difference by improving the learning environment for local children today and into the future.
"Locally, the Government's investment has resulted in new libraries, science labs, classrooms or  multipurpose halls being built in every primary school across the Inner West.
"The BER was an investment in local jobs that helped keep Australia out of recession but it was also an investment in our children's future and the future of local children for generations to come," he said.
Mr Albanese congratulated the principal and parents at Stanmore Public School and the local community for their efforts in delivering this historic investment to their school.
"This is a fantastic opportunity for the whole community to come together and celebrate the new facilities."
Further information about this project and all schools funded under the BER is available at www.buildingtheeducationrevolution.gov.au