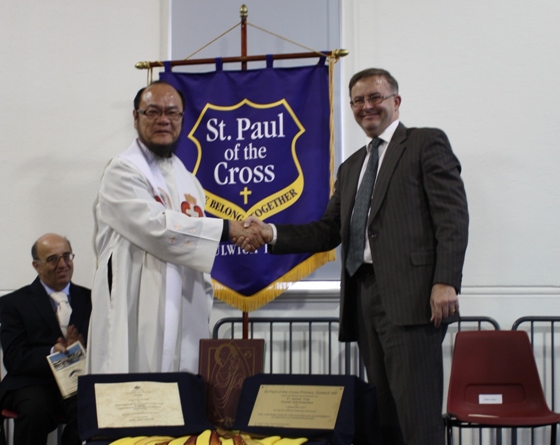 Today I was pleased to officially open the new $2.8 million library and multipurpose hall at St Paul of the Cross School in Dulwich Hill which was built as part of the Gillard Labor Government's Building the Education Revolution (BER).
This investment will not only benefit the children at the school today but the generations of children who will follow.
These are fantastic new facilities which will provide a modern learning environment for the school's pupils and teachers, as well as an additional community resource through the new multi-purpose hall.
The BER was part of the Government's $42 billion Nation Building – Economic Stimulus plan to support jobs in local communities and it's great to see that this project supported the employment of 45 workers.
Everyone who was involved in the project including the principal, school staff, parents and tradespeople should be proud of their contribution in delivering this important project.
Further information about this project and all schools funded under the BER is available at www.buildingtheeducationrevolution.gov.au or at: www.economicstimulusplan.gov.au.