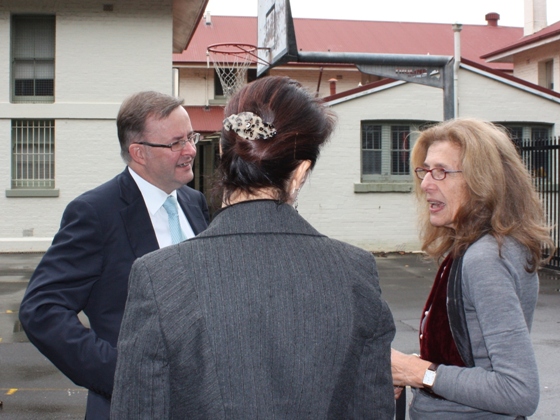 Today I was pleased to be able to officially open the refurbishments at Bridge Road School in Camperdown funded under the Gillard Labor Government's Building the Education Revolution.
Bridge Road School received $300,000 under the National School Pride (NSP) and Primary Schools for the 21st Century elements of the BER.
The $1.3 billion NSP is providing funding to more than 9400 eligible schools in every state and territory for minor projects and refurbishments to support jobs, stimulate local economies and invest in important school infrastructure.
I grew up in Camperdown and have seen the school evolve to cater to the changing needs of the area and it's great to see these new facilities which will benefit the school and local community for years to come.
The completion of this project means our teachers and students will be teaching and learning in the modern facilities they deserve.
Bridge Road School is a Kindergarten to Year 4 school for children with mental health disabilities. The school enrols five classes of seven students with another seven students on the outreach program.
This may be one of the smaller schools in the electorate but the work done here is as important as at any other school.
This particular project supported the employment of many local workers which is one of the things we aimed to achieve under the Government's $42 billion Economic Stimulus Plan.
Further information about this project and all schools funded under the BER is available at http://www.buildingtheeducationrevolution.gov.au or at: www.economicstimulusplan.gov.au.