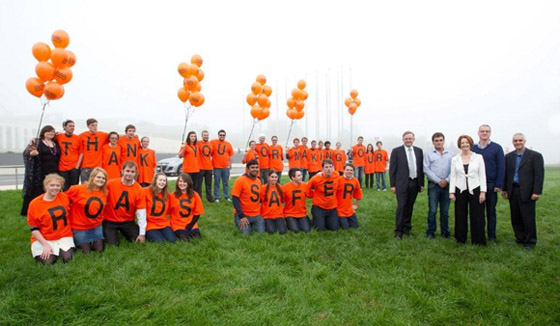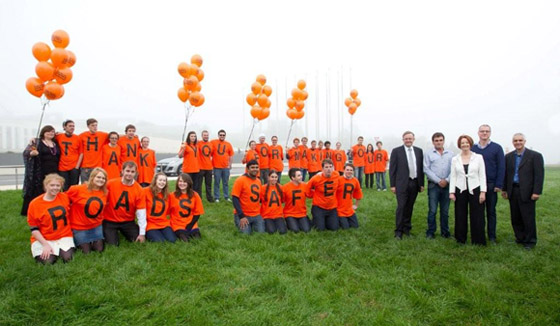 Today I joined the Prime Minister and representatives from the Transport Workers Union on the lawn at Parliament House to celebrate the passing of historic laws which will improve road safety for truck drivers, their families and all Australian road users.
The Gillard Labor Government's Safe Rates legislation passed through the Parliament last night sending a clear message about the Government's commitment to improving road safety.
Around 250 people are killed and more than a thousand suffer serious injuries on our roads each year in accidents involving trucks.
As of 1 July 2012, the Australian Government is putting in place a Road Safety Remuneration Tribunal, with the power to set pay and pay-related conditions for truck drivers.
It will reduce the economic incentives for drivers to make unfair and unrealistic deadlines, cut corners on safety and maintenance, or take illicit substances to keep them awake to get to destinations on time.
Road accidents involving heavy vehicles cost our economy an estimated $2.7 billion a year, but the cost to victim's families can't be measured.
Safety on our roads is a critical issue for all Australians and we can't afford to continue to allow unsafe practices to impact heavily on families and communities.
Truck drivers should not have to speed, overload their trucks or drive excessive hours just to make a decent living.
The link between exploitation and safety for drivers has been well established through independent research as well as bipartisan Parliamentary inquiries.
These reforms are commonsense and will make our roads safer for everyone.