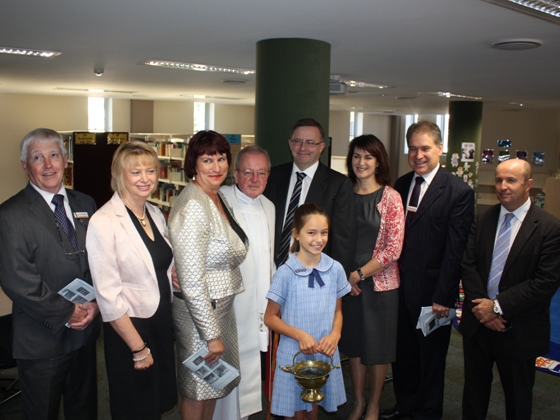 Today I'm pleased to join St Michael's School in Stanmore to open their new hall and library as part of a $2.5 million investment under the Gillard Labor Government's Building the Education Revolution (BER).
The new facilities also include staff resource facilities and the relocation of administration offices and will benefit the school community for years to come.
The BER is a $16 billion investment in the nation's future and is delivering modern facilities to more than 9500 schools in metro and regional communities across the country.
It is the single biggest investment in Australian schools in our history and has resulted in libraries, science labs, classrooms and multipurpose halls being built across the country.
These facilities will deliver better education outcomes for students in the Inner West and throughout Australia.
I congratulate the principal, staff and parents at St Michael's School and the local Stanmore community for their efforts in delivering this historic investment to their school.
Further information about this project and all schools funded under the BER is available at www.buildingtheeducationrevolution.gov.au