TODAY IS KYOTO DAY
MEDIA RELEASE: Anthony Albanese – 16 February 2005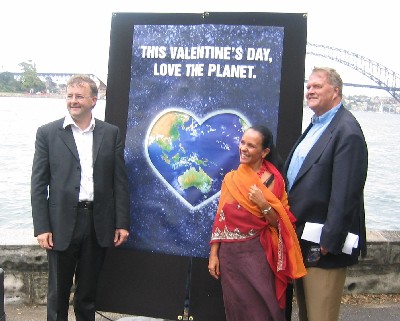 Wednesday, 16 February 2005 is a very important day in history.
After 15 years of negotiation – the Kyoto Protocol – will finally come into force.
From today, 140 nations around the world will take action together to tackle climate change – the greatest threat to the health of the planet and the long term security of all nations.
In 1997 the Prime Minister proclaimed the Protocol was: "a win for the environment and a win for Australian jobs". Now he thinks Australia can act alone to address the most serious challenge facing the global community.
The Prime Minister was right then and he's wrong now.
Our isolation from international environmental action also isolates us from the economic opportunities arising from emissions trading and renewable energy.
Australia is giving the world a jump start in entry to a dynamic driving force of 21st century economies. The investment will simply go elsewhere.
Given we are on track to meet our target there is no downside to ratification.
The Kyoto Protocol is an essential first step and shows what can be done when the international community works together. It is a global solution to a global problem.
Further, Australia will have little credibility in the discussions surrounding the need for greater emission reductions in future international agreements to take effect after 2012.
The Government should immediately pass Labor's Avoiding Dangerous Climate Change (Kyoto Protocol Ratification) Bill 2005 and join the international community in its global effort.