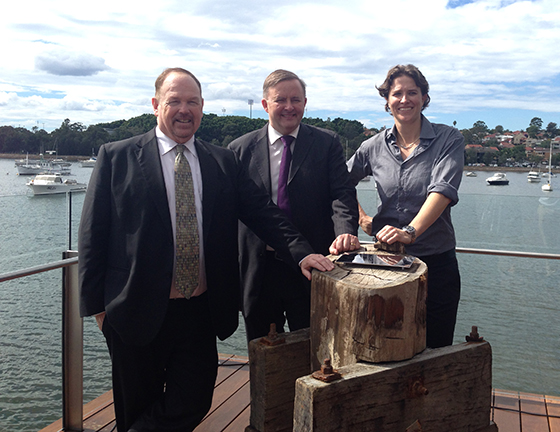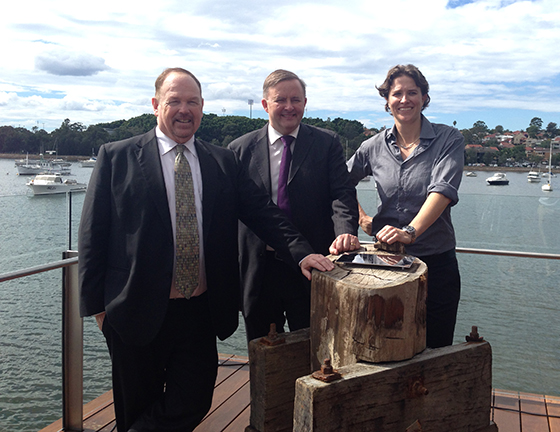 Today I attended the Grand Opening of the UTS Haberfield Club which, after nine months of rebuilding, has opened its doors to the public.
The UTS Haberfield Club is a remarkable example of what can be achieved when people work together.
I have always believed that when the right infrastructure is built, so too is community.
Facilities such as the new rowing club are testimony to this and will be highly valued by the UTS community.
The rowing club provides students and members of the club a space in which they can practice and compete, whether it is for leisure, at a national or international level.
The UTS Haberfield Club will also be home to a plaque, commemorating the life of Tom O'Sullivan, who passed away on 10 November 2011.
It was an honour to unveil this special dedication plaque, which recognises a man committed to ensuring the UTS Student Union survived the years of Voluntary Student Unionism (VSU).
Whilst VSU delivered a blow to student organisations nationwide, it is testimony to Tom that the UTS Union did not lose its strength.
Tom was also instrumental in working with the Labor Government to see the introduction of the Student Services and Amenities Legislation, even as his health worsened.
Today, because of this legislation, student organisations are once again able to provide vital student services.
I congratulate UTS and the UTS Union on their success and wish the UTS Haberfield Club the best for its future.