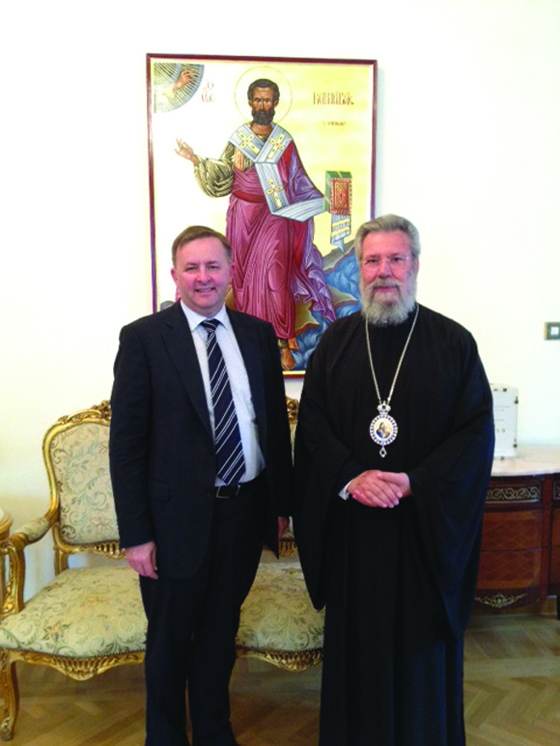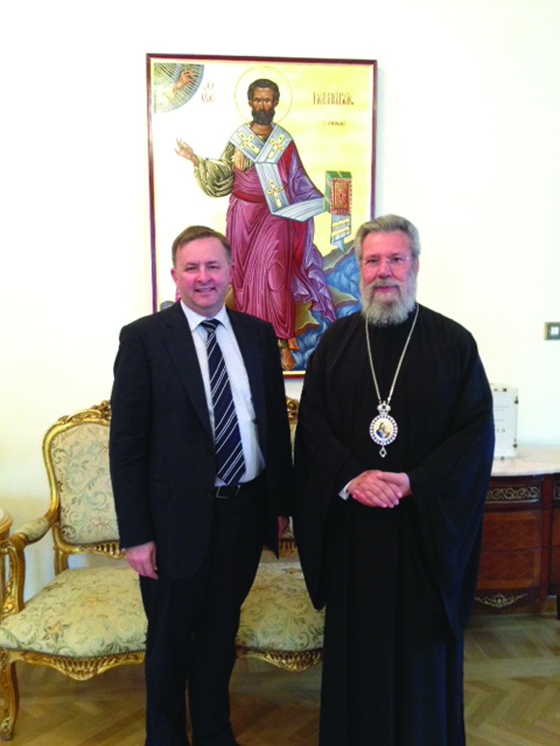 During my visit to Cyprus, I had the opportunity to visit Larnaca, one of the country's biggest cities and sister city to Marrickville since 2005.
Locally, Marrickville is home to more than 5,000 Greek-speaking residents and many of these people were either born in Cyprus or have Cypriot ancestry.
Owing to our strong people-to-people links, Marrickville's relationship with Larnaca is one of the most active of all the Sister Cities.
As part of my visit, I met with the Mayor of Larnaca, Andreas N. Louroutziatis, with whom I discussed the important contribution Australia's Cypriot community continues to make to our diverse country.
As well as being the third largest city on the southern coast of Cyprus, Larnaca is home to Cyprus's second largest port. Being an island state, Cyprus relies almost entirely on ports such as Larnaca for its international trade. It's clear that over the last two decades, Cyprus ports have transformed into important commercial centres.
Mr Louroutziatis and I also discussed how to encourage more cultural and social contact as well as education and economic opportunities between our two cities.
During my visit, I was also pleased to meet with His Beatitude Chrysostomos II, Archbishop of Nova Justiniana and All Cyprus (pictured above), Minister for Communications and Works, Efthemios Flourentzou, General Secretary of AKEL, Andros Kyprianou, and the Mayor of Limassol, Mr Andreas Christou.
My visit was the second visit by a Minister of the Federal Labor Government since 2007. The last visit was undertaken in 2008 by the then Foreign Minister, Stephen Smith. As well, this is my second visit to Cyprus since my election to Parliament.