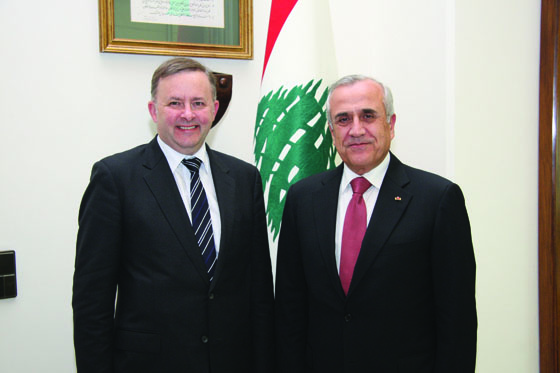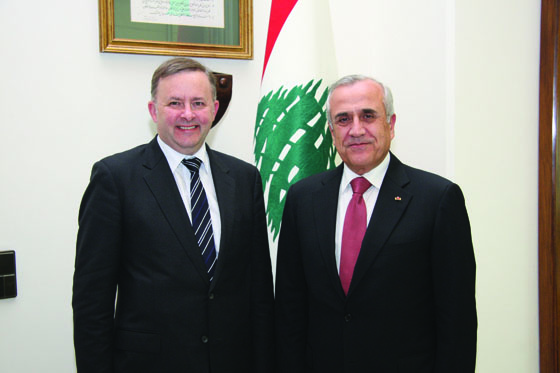 This week I returned from a very successful and productive visit to Lebanon – a country with which Australia shares a warm and productive bilateral relationship.
My visit to Lebanon was the first undertaken by a Federal Minister in more than a decade and follows the first ever visit of a Lebanese President to Australia in April 2012.
In meetings with President Michel Suleiman (pictured above), Prime Minister Najib Mikati and Speaker of the Parliament Nabih Berri, I discussed further strengthening two way economic trade and cooperation between our two countries.
I also met with the Lebanese Minister for Public Works Ghazi Aridi and the Energy and Water Minister Gibran Bassil to discuss infrastructure issues. This is the second time this year I have met with Minister Aridi and we have committed to increased cooperation in the areas of infrastructure and transport.
Minister Aridi briefed me on the progress of development work at the Port of Beirut and the planned expansion of the Port of Tripoli, as well as the expansion of other key shipping infrastructure. Together, we committed to share expertise to strengthen maritime search and rescue operations at the Port of Tripoli.