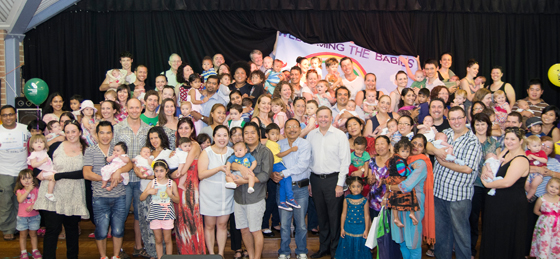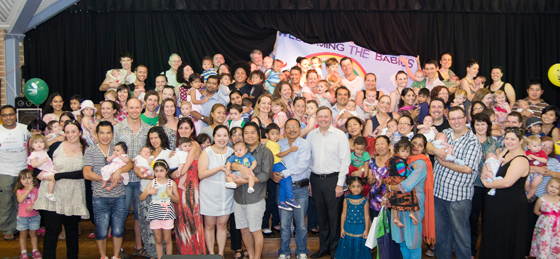 Federal Member for Grayndler Anthony Albanese today welcomed more than 40 babies into our local community at a special ceremony held in Marrickville.
The event was part of the Marrickville Children's Festival held at Marrickville West Public School.
"This is about recognising the fantastic jobs that new parents do and making them feel part of the wider community around them," said Mr Albanese.
"You don't realise how much work is involved in raising a baby until you become a parent. It turns your life upside down. That is why it's so important to welcome and celebrate the new babies and parents in our community."
The mums and dads received certificates and gift bags containing useful products donated by local organisations and information about raising babies and toddlers.
"It was also a fantastic illustration of the diversity of the Inner West. We had babies from a range of different backgrounds," said Mr Albanese.
A total of 45 babies were welcomed on the day with the youngest being Louis Aan Douglas who was just three weeks old.
The event was also attended by Member for Marrickville Carmel Tebbutt and Councillor Emanuel Tsardoulias, who represented the Mayor of Marrickville and brought along his own newborn twins.
Mr Albanese thanked aboriginal elder Glendra Stubbs who provided a welcome to country, Ruth Bradfield-Ling from Marrickville West Public School who acted as MC for the event, local photographer Emmy Etie who took photographs of each child free of charge, Vivi Martin from Connect Marrickville and Kathy Bader who organised the Festival, Electric Lunchbox who provided musical entertainment and the organisations who provided products and information for the gift bags including Baby Wonder, Banana Joes, Bounty, Chemist Warehouse, Cincotta Chemist and Marrickville Council.